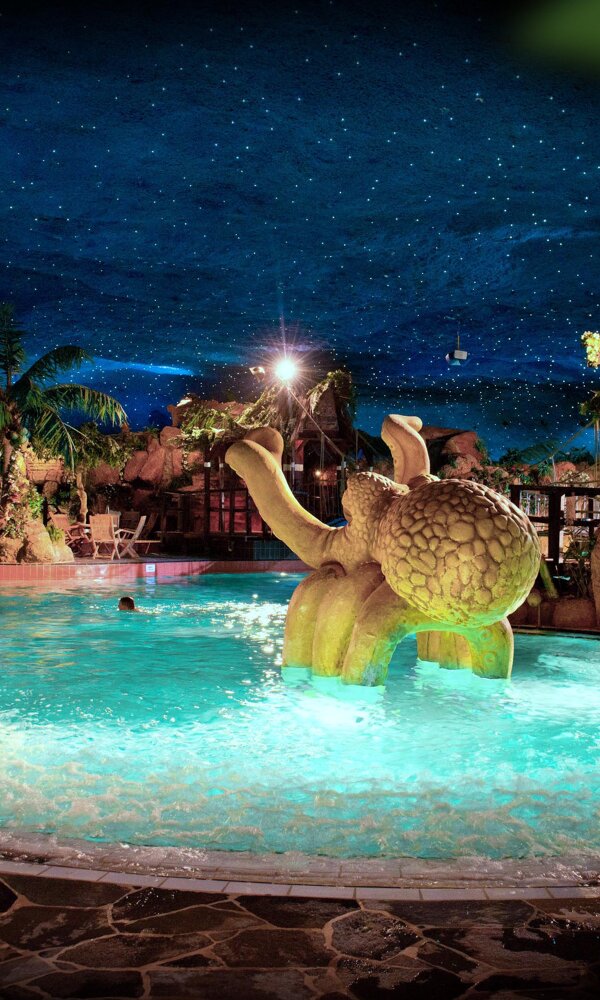 Discount card
Due to mandatory measures taken by the RIVM (National Institute for Public Health and the Environment) to combat the coronavirus, Preston Palace has had to temporarily close its doors. For you as a day or evening visitor of the subtropical swimming paradise, this meant that you were unable to use your discount card from 12 March 2020.
From 1 June 2020, Preston Palace reopened until 14 October 2020. This was followed by a long lockdown until 5 June 2021. On this date, Preston Palace finally reopened to hotel guests. In order to give these hotel guests space with the mandatory RIVM measures, the subtropical swimming paradise was not yet accessible to day guests.
Because of the recent relaxation of the mandatory RIVM measures, we are now allowed to open the subtropical swimming paradise and the indoor fun fair to day and evening visitors from July 1, 2021. Hooray, you can finally swim and relax with us again!
The day and evening rates for a visit to the subtropical swimming paradise have been reduced in price and the discount cards have been abolished. Do you still have a discount card? Of course we offer you the possibility to ask for the money back for your remaining period of validity. Fill out the form below and we will return your money to you. The discount card is no longer valid and may be destroyed.