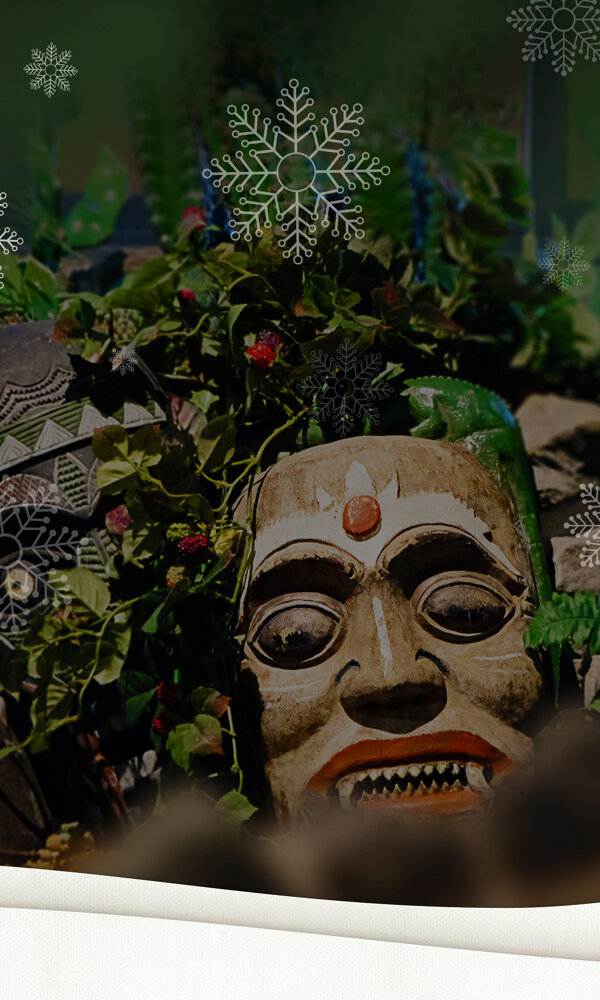 Holiday Dinner Menu Silverado Bistro
Come and enjoy a festive dinner at Silverado Bistro during the holidays!

V = vegetarian or vegetarian possible.
* This menu is subject to change.
* Dinner at Silverado Bistro is during the holidays subject to a surcharge of €22.50 (on top of a hotel, day or evening package).
Cold starters
Tear-and-share bread with spreads
Salmon ceviche: Thinly sliced salmon fillet served with avocado salad
Mackerel rilette: Pulled mackerel served with lime, herbs and tortilla crostinis
Carpaccio Mexicana: Thinly sliced beef steak served with salsa verde, pecans and crispy cheese chip
Game pâté with Chioggia beet: Game pâté with beetroot and a red onion chutney
Warm starters

Dishes
Empanada: Empanada filled with minced meat and Pico de Gallo
Tortilla Crispy Duck: Tortilla filled with roasted duck, served with pineapple salsa
Quesadilla (V): Fried quesadilla served with goat cheese, arugula, and tomato salsa
Gamba's: Fried prawns served with lamb's lettuce and mango-habanero salsa
Soups
Roasted bell pepper and tomato soup (V): Roasted bell pepper and tomato soup served with a Padrón pepper
Lobster soup: Creamy soup served with crayfish
Game broth: Rich broth served with mushrooms
Main courses
Game Duo: Slow-cooked venison succade and grilled venison steak served with red port gravy
Guinea fowl: Marinated grilled guinea fowl served with Pico de Gallo
Sirloin steak: Dry-aged sirloin steak from the grill served with chimichurri
Tex-Mex Mixed Grill: Beef picanha, suckling pig chop, and grilled chicken thigh
Cod from the oven: Cod served with chorizo, cassava, and garlic-lime marinade
Prawns and Salmon: Grilled prawns and salmon served with lobster sauce
Pulled jackfruit (V): Slow-roasted jackfruit served with a tortilla red cabbage, cucumber and Pico de Gallo
All main courses are served with garnish.
Desserts
Grand Dessert: A delightful explosion of flavors from various desserts!
Children's menu

Starters
Nacho's: Warm nachos served with minced meat and cheese sauce
Carpaccio: Thinly sliced beef served with a green salsa
Roasted tomato and bell pepper soup (V): Soup of roasted bell peppers and tomatoes, served with Padrón pepper

Main courses
Ribfingers: Ribfingers served with barbecue sauce and fries
Guinea fowl: Fried guinea fowl served with salsa
Chicken nuggets: Chicken nuggets served with chips and apple sauce

Dessert
Kids ice cream: Two kinds of ice cream served with a treat
Apekop Coupe: Vanilla ice cream with banana and chocolate