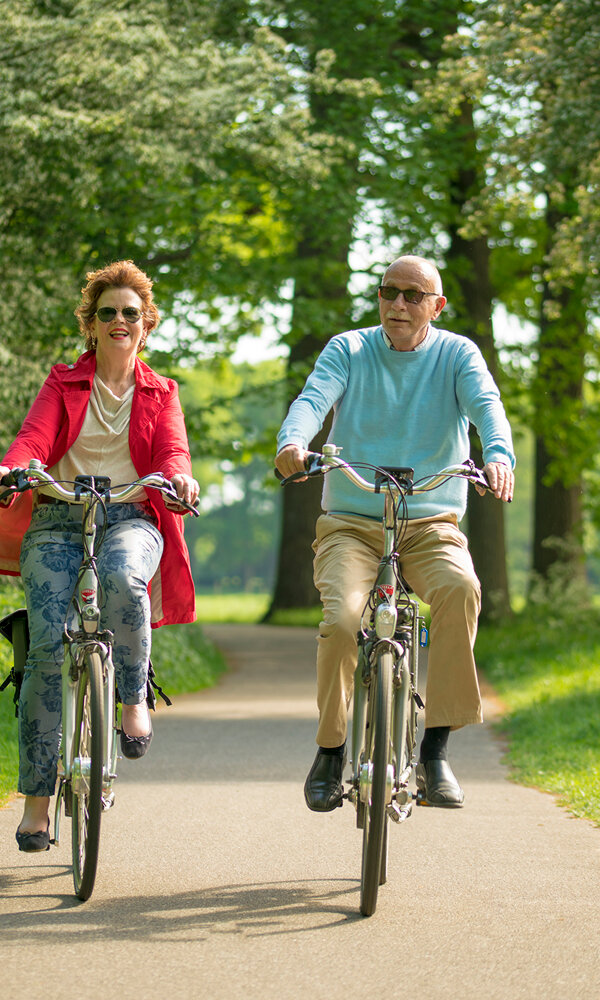 E-bikes & Bike Rental Preston Palace
Preston Palace is located on the outskirts of the city of Almelo, just a stone's throw away from the rural countryside: the green heart of Twente. A wonderful environment for a beautiful bike ride. Marked church spires point the way to picturesque village churches. Castles and watermills offer a glimpse of the rich history of Twente.
In the city of Almelo, you can taste the historic atmosphere in the charming streets, alleys, beautiful buildings, museums, and around Huize Almelo Castle.
In addition to Almelo, the towns of Ootmarsum and Delden or the large shopping city of Enschede are also worth a visit. Tip: rent a bike or E-bike and experience firsthand how beautiful Twente is. Enjoy your trip to the fullest!
Bike Rental
You can rent an E-bike or bike daily at the hotel reception. This is only possible in combination with a hotel stay, reservations in advance are not possible. The hotel reception has numerous bike and hiking routes starting and ending at Preston Palace. Ideal!

New Bikkel E-bikes
Starting from June 23, 2022, Preston Palace rents out brand new electric bikes from the brand Bikkel. The E-bikes are stored at Preston Palace and can be rented daily. Will you go for full support or put it in the lowest mode? A challenging bike ride can easily be turned into a relaxed ride with maximum power assistance. And with a perfect action radius, trips of 60 kilometers are no problem at all. Choose your own challenge and rent one of these Bikkels during your next stay.
Prices
E-bike: €25.00 per day.
Men's/Women's bike: €8.50 per day.
Children's bike: €5.00 per day.