Here you will find an overview of the most frequently asked questions. Is your question not answered? Please send an e-mail to info@prestonpalace.nl and we will contact you as soon as possible!
Hotel
If I check out at 11:00 am, can I still use all the facilities all day?
Your hotel stay ends at 11 am on the day of departure and you will no longer be able to use the facilities. Would you like to? We offer the option to extend your hotel package deal after 11 am at a reasonable price.
An extension until 2 pm costs €22.50 per person, including lunch.
An extension until 7 pm costs €50,- per person, including lunch and dinner.
Please note: When you extend your package, your hotel room will no longer be available after 11 am. You can store your luggage in an unsecured area.
A hotel package is all-inclusive, but what is all included in the price?
During a stay, the following is included in the price:
Accommodation of your choice (including free wireless internet). You will stay in a Classic or Royal room. You can also choose one of our luxurious Suites.
Food and beverages (both domestic and foreign) are included during your stay,
Game facilities, such as bowling, miniature golf, snooker and billiards,
Access to the indoor fun fair,
Access to the cinema,
Access to the subtropical swimming paradise with whirlpools and sun beds,
Game library for children up to 7 years,
Entertainment every evening,
Entertainment,
Parking.
A hotel package starts on the arrival day at 15:00 and ends on the departure day at 11:00.
For an additional fee you can arrive earlier (before 15:00) or stay longer (after 11:00).
During this earlier or longer stay you can use the facilities in our entertainment center (except for your hotel room).
Discover our rooms
At the all-inclusive Family Resort Preston Palace you can choose from various types of hotel rooms. Will it be the Classic or Royal hotel room or will you book the romantic Suite? All hotel rooms are attractively furnished. There are rooms for one, two, three, four, five and even six people!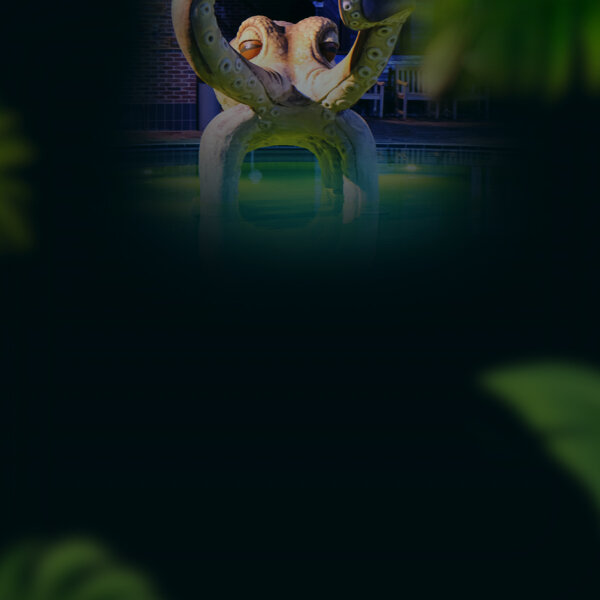 Surprisingly many facilities!
Unlimited enjoyment of the luxurious All-in concept and surprisingly many facilities! Swimming pool, fun fair, bowling, food & drink mini golf, entertainment, game library. Always All-in! Book the best deals with the lowest price guarantee!
When do you want to stay with us?
Excludes tourist tax.