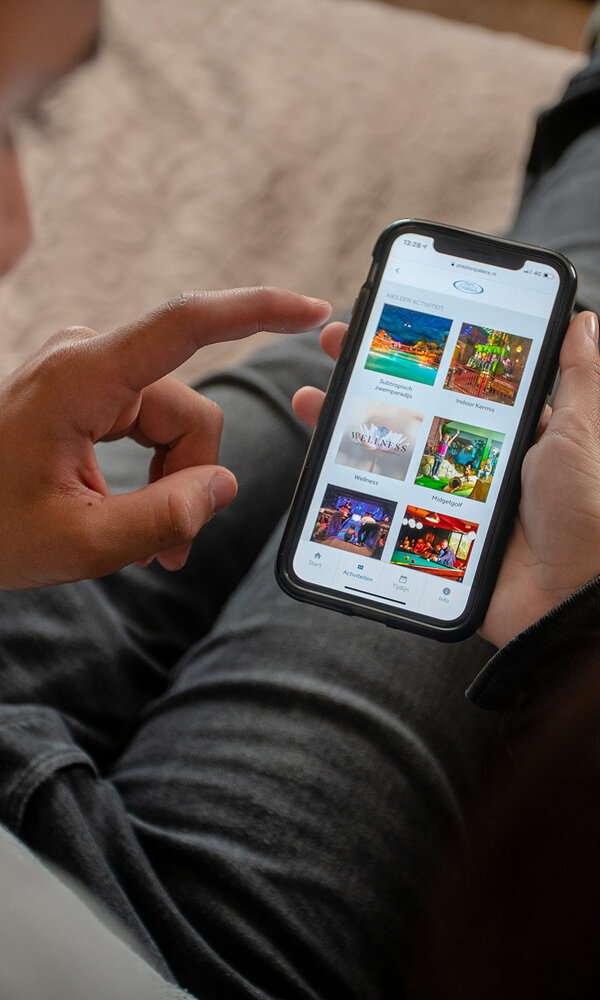 Discover the Preston Palace GastenApp
Take a look at the GastenApp. Here you will find all kinds of information during your stay. You can also use it to reserve your dinner (mandatory). This is possible from one week before arrival.

You can then use it for the following things:
You can use it to reserve dinner at hotel-restaurant Ribbleton, Silverado Bistro, Midtown or San Remo in advance. Will you go for the extensive buffet or do you choose à la carte? Reserve your dinner, adding the date, time and a number of people in the GastenApp. Dinner is the only activity that still needs a reservation.
So what else can you do with this GastenApp?
You can find all activities, opening times and important information about your stay at Preston Palace. You name it, the GastenApp has the info, and you always have it on hand. Super-convenient during your all-inclusive package deal.

INSTRUCTIONS FOR USE
The reservation of your dinner is possible from one week before arrival.
1. Go to www.prestonpalace.nl/gastenapp/login
Here you can log in with your reservation number and email address.
2. You will arrive at the homepage. Here you can also make any outstanding payments if necessary.
3. You can reserve your dinner under the 'activities' header. Click the restaurant you wish to book. Click reserve now and enter the desired time and number of guests, then click submit reservation.
4. Under the 'timeline' header you can find all your reservations and cancel if necessary.
Tip: Create a shortcut on your phone, so you always have the GastenApp on hand!
No need to stress!
Are you having trouble or are you unable to book dinner via the GastenApp? Then notify the hotel reception and our colleagues will be happy to help you!
TERMS AND CONDITIONS
Make sure you have reserved your dinner in your favourite restaurant with the GastenApp in advance!
Stick to your reserved time. This way, everybody will have plenty of time.