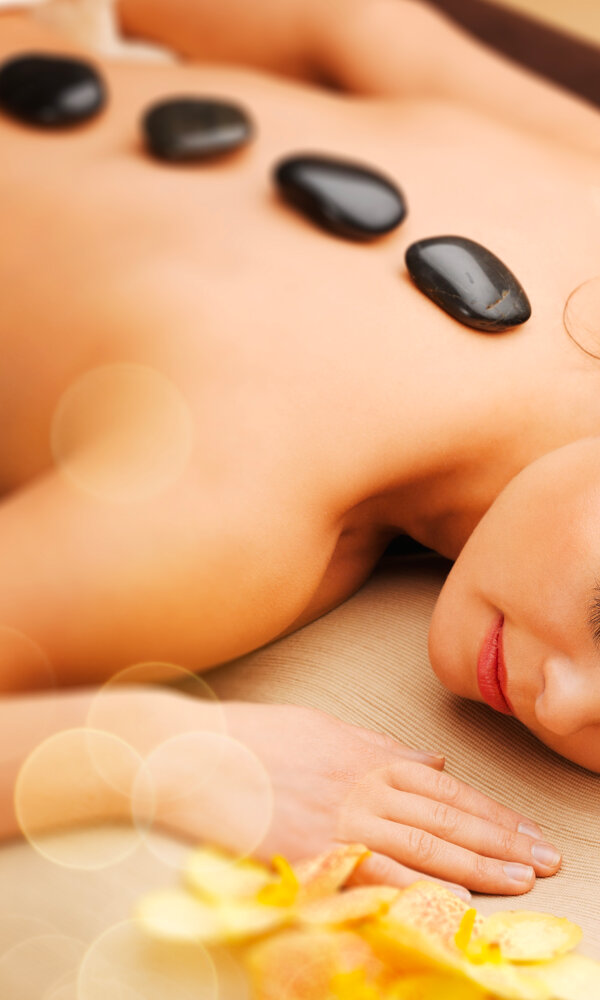 Hotstone massage
Hot stone massage helps release tension and returns experiences of calm, balance and security. This massage involves massaging with warm black basalt stones, formed from the hot lava of volcanoes. The stones have a detoxifying effect, stimulate the organs, give new energy and bring the body more in balance.
25 minutes: € 42.95 per person
Hotstone massage
Rock solid treatment to achieve inner peace
During the hot stone massage, wonderful oils and warm, natural stones are used to relax muscles, improve blood circulation and promote overall well-being.
Book a massage
You can easily book a massage on the spot at the pool reception. Would you like to book your treatment prior to your stay? Then we recommend you to call our Reservations Department at +31 (0)546 542121.
Advance booking is required.
*Note: A hot stone massage is not possible when it's 25 degrees Celsius or warmer outside.