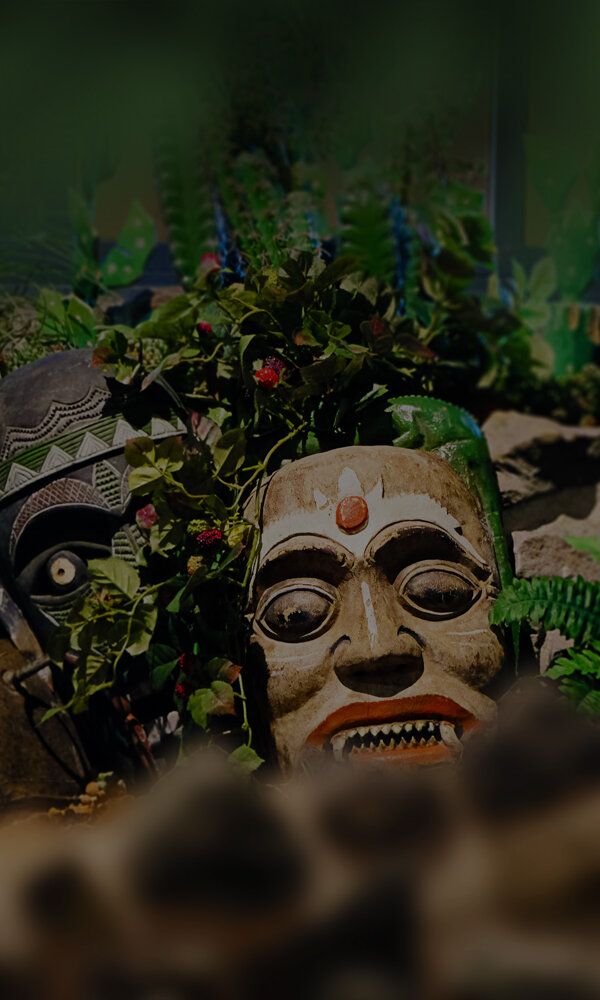 Dinner menu Silverado Bistro
V = vegetarian or vegetarian possible.
* This menu is subject to change.
* Dinner at Silverado Bistro is subject to a surcharge of €17.50 (on top of a hotel, day or evening package).
Cold starters
Salmon ceviche: Thinly sliced salmon fillet served with avocado salad
Mackerel rilette: Pulled mackerel served with lime, herbs and tortilla crostinis
Carpaccio Mexicana: Thinly sliced beef steak served with salsa verde, pecans and crispy cheese chip
Aztec salad with chicken "Al Pastor" (V): Salad with chioggia beetroot, mini corn and black beans with fried chicken in spicy marinade
Warm starters

Dishes
Tortilla crispy duck: Tortilla with duck, served with pineapple salsa and lettuce
Quesadilla (V): Fried quesadilla served with goat cheese, arugula and Pico de Gallo
Prawn skewers: Fried prawns served with corn salad and mango-habanero salsa

Soups
Roasted bell pepper and tomato soup (V): Roasted pepper and tomato soup served with a Padrón pepper
Corn soup (V): Creamy corn soup served with popcorn and smoked bell pepper
Main courses
Cod from the oven: Cod served with chorizo, cassava and garlic-lime marinade
Grilled tuna: Tuna steak with a herb crust served with chilli mayonnaise
Lágrimas de Ibérico: Grilled ribfingers finished with smokey barbecue sauce
Ribeye: Braised ribeye steak from the grill served with chimichurri
Pollo Asado: Marinated corn chicken served with grilled chimichurri
Dry aged sirloin steak: Grilled sirloin steak from the dry aged case served with chimichurri
Pork rib roast: Pork rib roast from the grill served with salsa verde
Pulled jackfruit (V): Slow-roasted jackfruit served with a tortilla red cabbage, cucumber and Pico de Gallo
All main courses are served with garnish.
Desserts
Tropical trio: Three kinds of tropical ice cream served with coconut flakes and piña colada cream
Tompouce Churros: Sweet puff pastry filled with cream and cinnamon
Pecan pie: Pecan pie with caramel served with mocha ice cream
Dame blanche: Vanilla ice cream served with hot chocolate sauce and whipped cream
Tiramisu: Tiramisu made with mascarpone, white chocolate, Licor 43 and ladyfingers
Children's menu

Starters
Tortilla: A tortilla with chicken and corn
Roasted tomato and bell pepper soup (V): Soup of roasted bell peppers and tomatoes, served with Padrón pepper
Main courses
Ribfingers: Ribfingers served with barbecue sauce and fries
Chicken nuggets: Chicken nuggets served with chips and apple sauce
Nachos: Nachos served with minced meat and cheese
Dessert
Kids ice cream: Two kinds of ice cream served with a treat