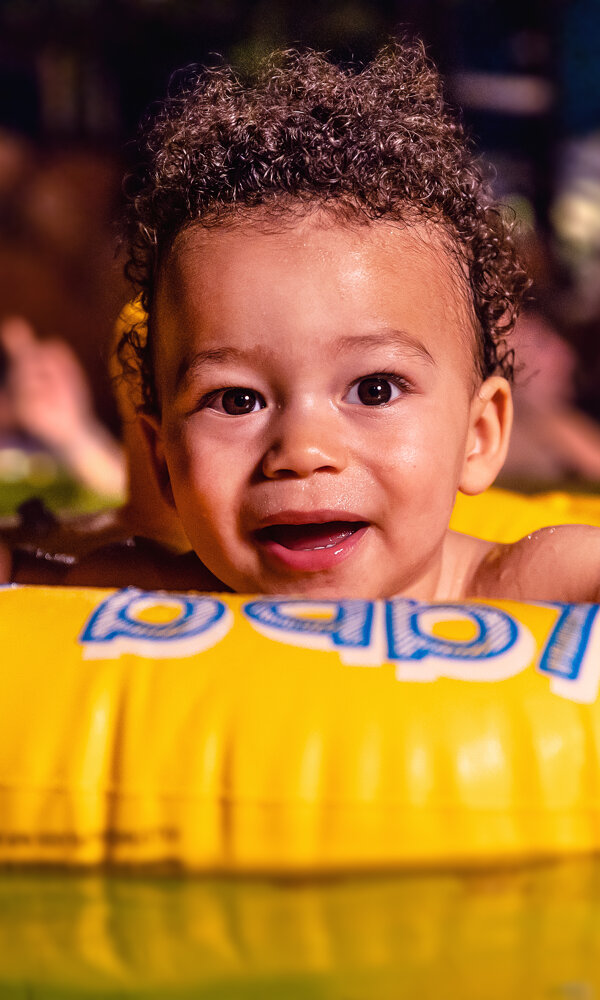 Baby information
Preston Palace, you can't start early enough! The first time on vacation with your baby is exciting and new. But rest assured: Preston Palace is also ideal for a young family vacation.
What are the costs for babies?
Babies from 0 to 2 years old pay € 17.50 per night. This includes the use of a baby package and a crib in the hotel room. The crib is made up with a mattress, fitted sheet, and blanket. The baby package includes a changing pad, diaper bucket, and a nice surprise for the baby.
Can babies also go to the swimming pool?
In the subtropical swimming paradise Riviera, convenient boxes are available, and there is a heated children's pool with a slide. Baby floats are also available for loan at the pool reception. Baby floats are allowed in our pool. Additionally, we sell swim diapers at the pool reception.
Can baby food be heated, and are there high chairs in the restaurant?
In the hotel restaurant Ribbleton, there are various options to heat baby food. High chairs are also available.
Is there a refrigerator/minibar available in the hotel room?
Our Royal rooms and Suites have a small refrigerator/minibar. Unfortunately, this does not apply to the Classic rooms. You can also have your products placed in the refrigerator at the hotel reception if needed.
Are changing facilities available?
There are several changing facilities available near the toilets in the hotel. These changing facilities are specially designed for babies.
Forgot something for your baby? No problem!
In the Preston Palace shop, there is an extensive range of baby items available, such as clothing, food, toys, care products, stuffed animals, and much more. So you can always turn to Preston Palace for your baby if you've forgotten something! Read more about the shop here.