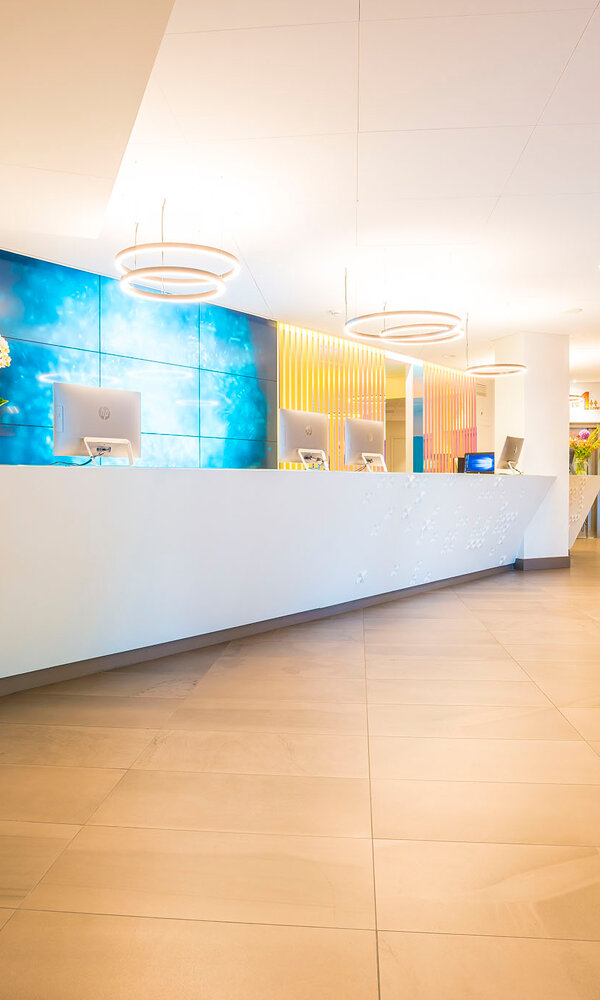 Are you going to stay and enjoy yourself a little longer?
Check-out at All-in Family Resort Preston Palace
On the departure day your all-inclusive hotel package ends at 11:00. Can't say goodbye yet and want to stay with us longer? That's possible! We give you the opportunity to extend your stay after check-out.
Extension on your departure day
An extension from 11:00 am to 14:00 costs € 22.50 p.p., including lunch until 13:30.
An extension from 11:00 until 19:00 costs €50.00 p.p., including lunch until 13:30 and dinner from 16:45.
Your hotel room is available until 11:00 am at the latest. During the extension on your departure day you may enjoy an extensive lunch and all the facilities of the entertainment center. You can store your luggage in an unguarded area.
You can book the 'extension' during your booking or add it on at your arrival.