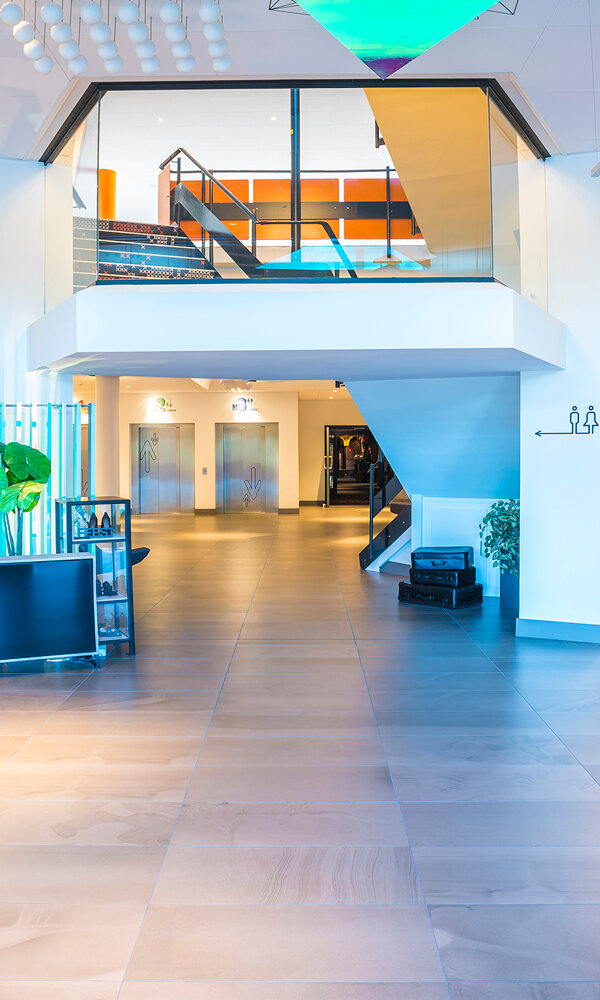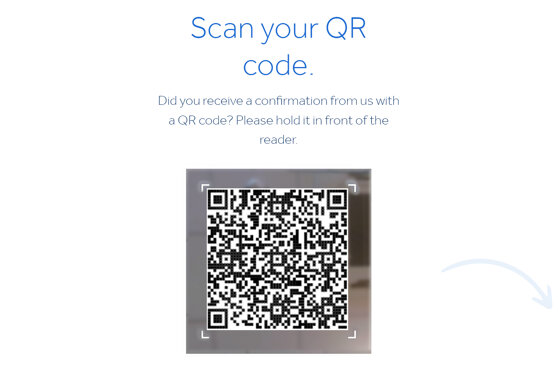 Step 1: Scan your QR code
You have received a QR code by email to check in. You can scan this at the Self-service check-in counter.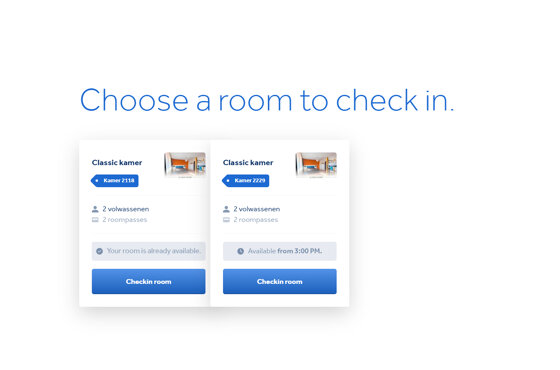 Step 2: Choose your room to check in.
You will receive an overview of the room or rooms from which you can choose to check in. Select the room with which you want to start and click on 'Check in room'.
Here you can also see the room number, along with the time from which your room is available.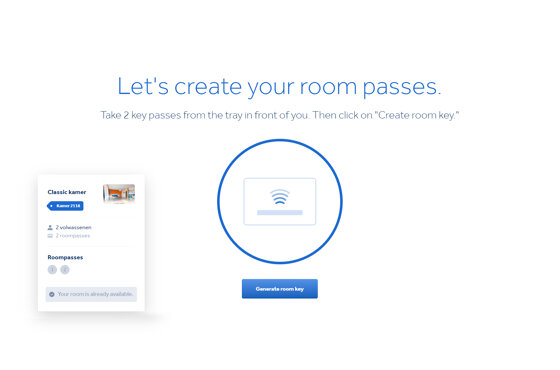 Step 3: Create room passes
Now it's time to create the room passes. These passes give you access to your hotel room, as well as to the swimming paradise and the indoor amusement park.
Take the number of room passes indicated from the tray in front of you and click on 'Create Room Pass'.

Place the passes one by one in the designated location to create the room passes.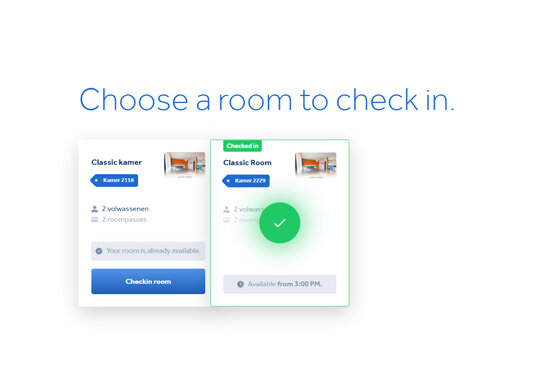 Step 4: Move on to any subsequent rooms
If you have booked multiple rooms, you will return to the overview of all your rooms. Here you can see which rooms have already been checked in and which rooms you still need to check in.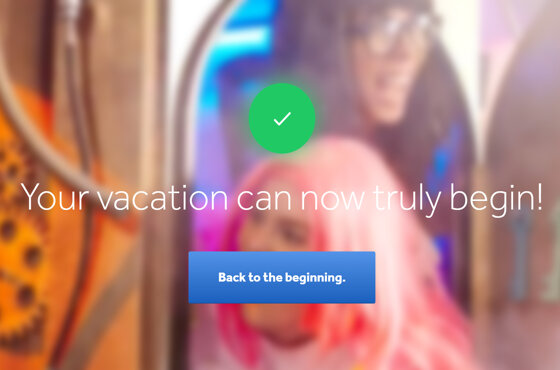 Step 5: Your vacation can begin!
Once you have checked in all the rooms this way, your vacation can begin!