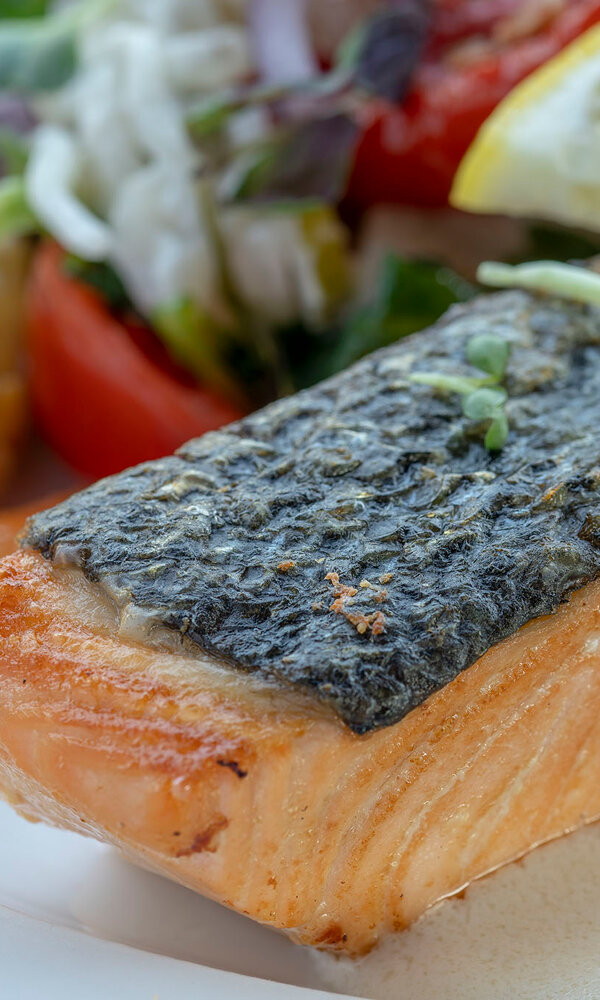 Delicious dining!
You can also enjoy dinner in your deluxe Suite.
Choose from plenty of gorgeous dishes. Don't forget your drink!
Can be ordered between 16:00 and 21:00 pm using extension 9.
Bon appetit!
Starters
Chicken Soup
Powerful chicken broth served with pulled chicken, tomato, and zucchini
Sweet Potato Soup (V)
Soup of sweet potato with chopped bell bell pepper
Caesar salad Fried Chicken Strips (V)
Romaine lettuce with egg, breaded chicken, croutons, Parmesan and anchovy mayonnaise
Chili Riviera Prawns
Spicy garlic shrimp served with bread
Buffalo Wings
Fried chicken wings glazed with honey barbecue sauce
Bagel Cream Cheese (V)
Bagel served with cream cheese and fresh garden herbs
Spaghetti Meatballs (V)
Small beef meatballs with pasta in tomato sauce
V = The dish is vegetarian available.
Main courses
Midtown Ribs
600 grams of slowly cooked spare ribs (sweet or spicy)
Mac & Cheese (V)
Macaroni with cheese sauce gratinated with cheese
Double Stardust Bacon Melt (V)
Stardust melt with burgers from the vegetarian butcher
Fried Chicken
Deep fried chicken tenderloin served with sweet and sour sauce
Louisiana Gumbo
American stew made with chicken, spicy sausage, and shrimp, served with rice
Peppersteak
Grilled beef sirloin served with pepper sauce
Grilled sea bream
Grilled fillet of dorado served on linguine pasta with red pesto and lime
American coleslaw, fresh fries, onion rings, and a loaded potato (potato with sour cream) are available as separate sides
Children's dishes
American Pancake
Pancakes served with forest fruit compote
Mini spare ribs
Spare ribs served with fries
Breaded chicken tenderloin
Chicken tenderloin served with fries
Desserts
Triple Chocolate Cake


Rich chocolate cake served with chocolate sauce and whipped cream

Strawberry Sorbet


Strawberry ice cream, vanilla ice cream with strawberry topping and whipped cream

Cookie Dough Coupe


Caramel ice cream, vanilla ice cream with cookie dough topping and whipped cream

Funky Donut


Glazed donut served with vanilla ice cream

American Pancakes


Pancakes with forest fruit compote and a scoop of vanilla ice cream
Children's desserts
Children's ice cream


1 scoop of vanilla ice cream and 1 scoop of strawberry ice cream served with candies and whipped cream

Children's donuts


Colorful donuts