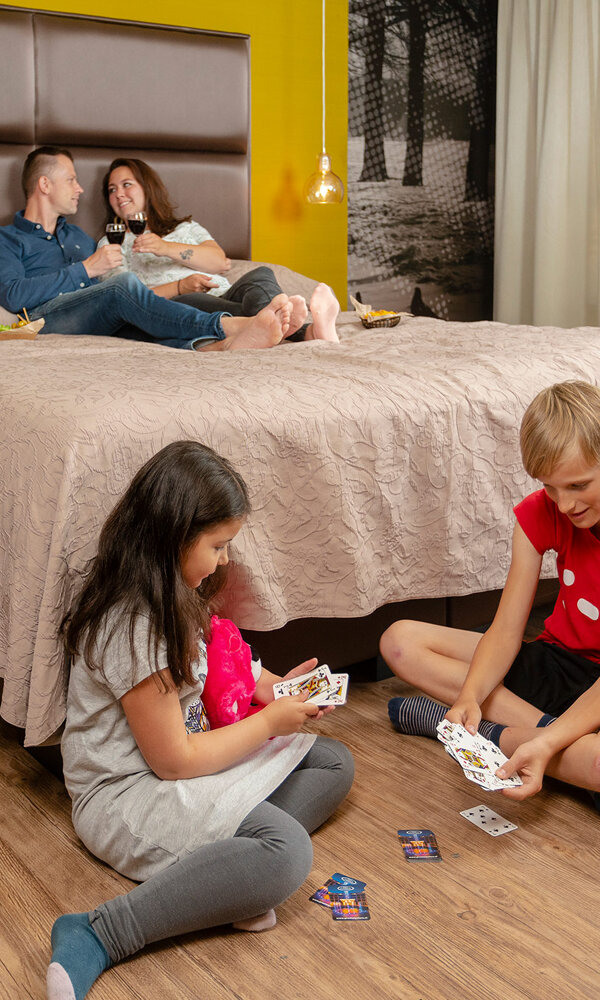 Who is knocking at your door?
It's room service!
You get to relax on your Suite, with delicious food and tasty snacks 'on demand'. Enjoy the luxurious convenience of room service at any time of your vacation day!
You can choose from four different menus: breakfast, lunch, dinner and snacks.
Have you made your choice and do you want to order? Then call extension number 9 and we will take care of a quick delivery.
Relax and enjoy this all-inclusive room service!
Enjoying a game?
This will entertain you for many hours! Choose your favorite and pick it up at the Gaming Centre!
Have fun playing!
Games
You can pick up the following games at the Gaming Centre:
Rummikub
Mens erger je niet
Yathzee
Mikado
Woordjes kwartet
Phase pocket 10
Skip-Bo
Domino (Junior)
Schaken
Mini memory
Poker set
Triominos (Junior)
Scrabble
Ganzenbord
Kwartet Dino
Dubbel Dobbel
Boerderij/houten/dierentuin puzzel
Jenga
A day trip or just getting some fresh air?
Preston Palace is situated in the green heart of Twente. The perfect base for beautiful walking routes, cycling tours and car trips. Ask at the hotel reception!
From Preston Palace, the center of Almelo is about a 15-minute walk away. Here you will find beautiful water fountains in no fewer than five places. You can taste the historic atmosphere in the atmospheric streets, alleys, beautiful buildings, museums and around Huize Almelo Castle.
Tip: in addition to Almelo, the towns of Ootmarsum and Delden or the large shopping city of Enschede are also well worth a visit. Enjoy your trip!